Part Number:
DRV8343H-Q1EVM
Other Parts Discussed in Thread:
DRV8343-Q1
Dear experts,
I have a question about DRV8343X-QA1EVM Independent Mode User guide @ https://www.ti.com/lit/ug/slvubc2/slvubc2.pdf?ts=1593004899447
I was very excited about the EVM with the feature of independent FET driving mode. And I wanted to use this evm to drive 3 phase switched reluctance motor as shown in page 6. But I'm confused about the diodes. In the EVM, there is only one diode per phase which is parallel to the coil. But the suitable formation for the switched reluctance motor is two diodes per phase as shown in the figure.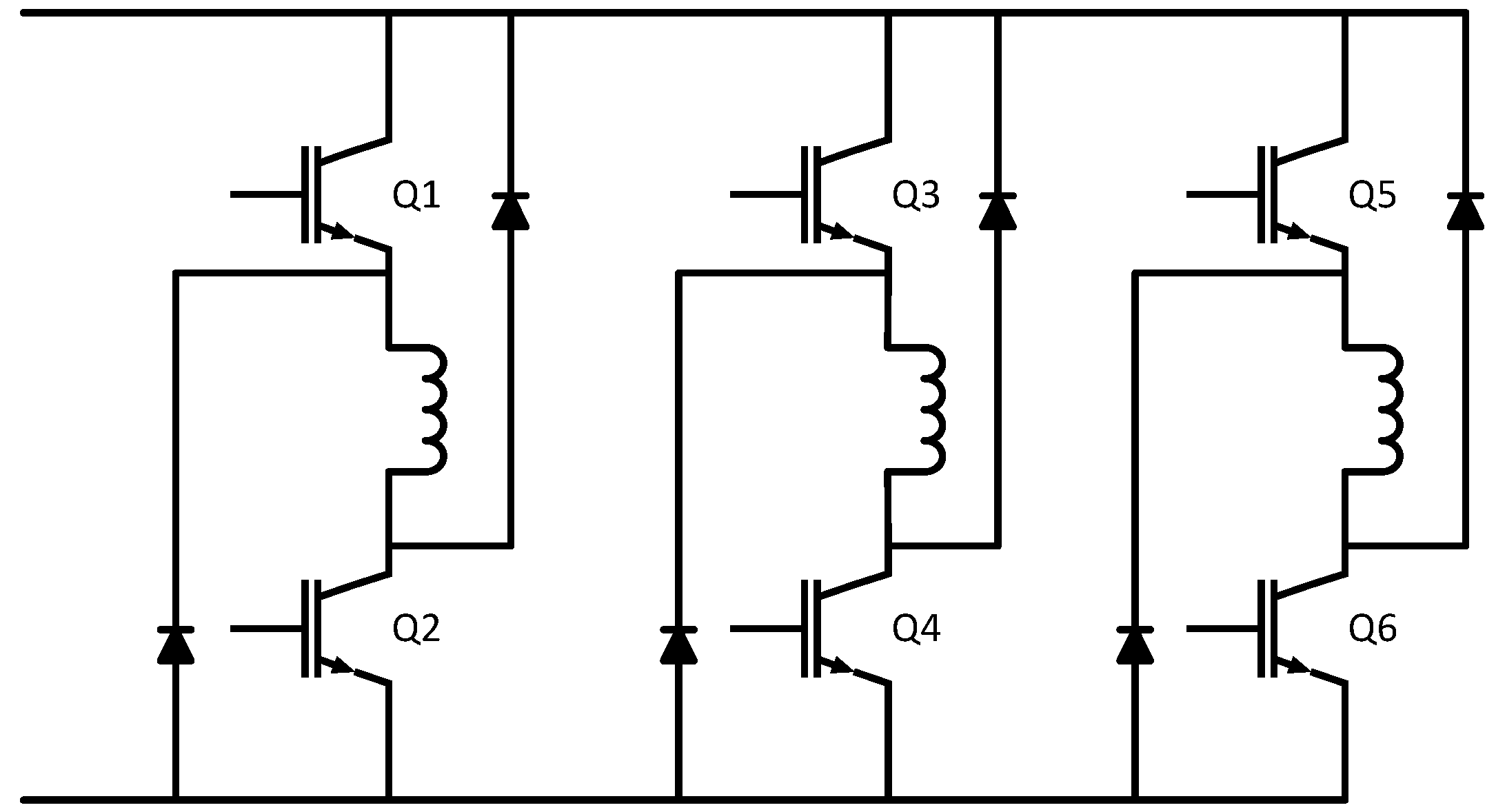 How can I solve this problem? Thanks.