Home automation is not a new concept; it has been around for a while as a niche market where system integrators and installers were needed to set up systems. In recent years, technology improvements have made it easier to use and lower cost for manufacturers to develop, which have made it more accessible for consumers.
Most recently, in iOS 8, Apple introduces HomeKit, a new framework that delivers a common protocol for simple set up and communication with devices in the home, including integration with Siri.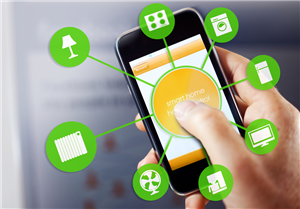 The development of home automation devices and gateways is getting easier with wireless connectivity solutions that can be powered by batteries and don't require RF engineering and networking experience. This is important as more manufacturers of MCU-based end products and microprocessor-based gateways look to add embedded connectivity without adding significant staff to a project. This is where TI's SimpleLink portfolio of easy to use connectivity solutions shines alongside TI's low-power and performance MCUs and Sitara™ processor offerings. With Wi-Fi, Bluetooth low energy, 6LoWPAN, ZigBee and sub-1 GHz connectivity solutions paired with a variety of MCUs and processors and supported by leading cloud service providers, TI is able to help developers design a wide array of home end equipment and gateways with system-optimized solutions.
Learn more on how TI is helping to connect more and let me know what you think about the new wave of home automation in the comments below. What would you connect?
Did you enjoy this blog post? You might also be interested in the below: