Have you ever tried to build a high quality, wireless multi-speaker system?
The challenge of wirelessly streaming audio to multiple receivers is ensuring a high quality audio stream with sufficient bandwidth and range that, at the same time, has a high level of synchronization between the speakers. Previously, only proprietary protocols were able to provide this high level of quality, but now TI is enabling its WiLink™ 8 Wi-Fi® + Bluetooth® combo-connectivity product line with superior time synchronization and, together with StreamUnlimited, will provide a complete streaming audio solution.
Currently, a vast majority of systems are only able to provide audio clock synchronization to an accuracy of a few milliseconds between the receivers and sources. TI has upped the ante in audio streaming with our WiLink 8 connectivity solution which features synchronization accuracy of less than 20 microseconds. With a 50x improvement on current market capabilities, using TI's WiLink 8 solution will enable developers to provide a much higher quality audio experience.
TI and StreamUnlimited have greatly simplified the development process for our customers by creating a high end audio solution with multi-speaker synchronization, using our WiLink™ 8 combo-connectivity device paired with StremUnlimited's StreamSDK. The reference design is running on TI's AM335 Sitara™ processor, and is demonstrated on a BeagleBone Black with a specialized WiLink cape daughter card.
The StreamSDK is a customizable set of software components meant to be used for the implementation of streaming media clients. Combined with TI's WiLink 8 high-performance Wi-Fi + Bluetooth combination device, you can easily setup an audio framework for distribution of any audio content in real-time via an IP based network.
Below are several advantages of using the WiLink 8 platform in an audio streaming design:
WiLink 8 is a proven solid connectivity solution for high performance streams
WiLink 8 supports 2x2 MIMO (more range) and 5 GHz diversity enabling 2 antenna systems
Support for Wi-Fi multi-role and Wi-Fi + Bluetooth coexistence
AM335x family of processors is based on the ARM Cortex-A8 platform which offers a rich set of peripherals for networked audio application
With StreamSDK, and its flexible StreamMultiRoom framework, devices can act as source and/or receiver and can be organized into groups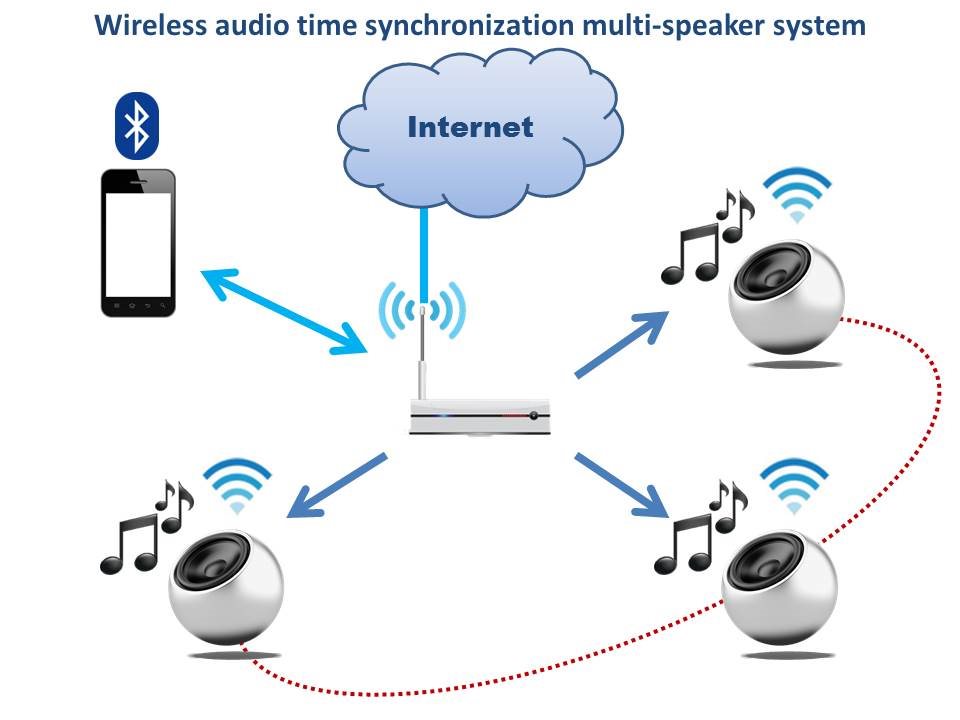 Additional resources:
Learn about the challenges of setting up a wireless multi-room audio system with our follow up blog and our white paper
Check out our multi-room audio TI Design
If you are interested in evaluating this solution to build a wireless, high performance audio system please reach out to wilinkinfo@list.ti.com