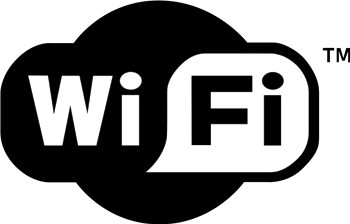 Look around you. No matter where you are – whether at home, work or in public – almost every device is "wireless" and there's no doubt Wi-Fi® technology is a fundamental enabler. Consumers now understand that Wi-Fi technology is making their lives even better and connecting them to thousands of Internet-based products, such as speakers, thermostats, vacuum cleaners and more.
Think about it! Wi-Fi is a technology that makes all connections seamless. Wi-Fi is the connectivity of choice for millions of existing devices, and also for newer connected products in audio, industrial, building automation and medical applications. Wonder why?
Here are the top four reasons:
Ease of integration: There is a broad existing infrastructure for Wi-Fi. Most homes, industrial settings and commercial areas already have an existing Wi-Fi network, if not multiple.
Security: Wi-Fi has industry-standard security features that consumers can rely on to help protect their data. A Wi-Fi network can provide both security and privacy for data communication as it travels across your network. TI's single-chip security solutions help developers protect their intellectual property (IP), as well as their users' data, and identities.
Low-power systems: TI's cutting-edge power optimization techniques allow battery-powered applications to run for multiple years.
Great connectivity range: Wi-Fi connectivity can run up to a few kilometers, with cloud connectivity enabling communication for even more kilometers beyond that! This allows users to remotely monitor their systems and "things" from any Wi-Fi-enabled device like smartphones or tablets.
Knowing what you do about Wi-Fi technology, did you know Texas instruments has been a leader in embedded Wi-Fi for more than a decade? In addition, did you know TI has shipped millions of units worldwide? TI has exhibited supply consistency and stability and is a preferred supplier for hundreds of Wi-Fi customers across a wide variety of applications.
With the Wi-Fi market being so dynamic, customers are looking for an easy-to-use, out-of-the-box solution that can provide the best user experience and is available without supply disruptions for a long period.
Here's why you need to pick a Texas Instruments Wi-Fi solution for your next design:
Longevity of supplyand support with a 10-15 year lifecycle

Access to TI's worldwide sales and applications teams to support development

Flexibility of offerings depending on the customer and application requirements
Certification takes the guess work out of your design
A strong ecosystem makes is easy to start development and gets you to market faster
Easily available content such as app notes, software downloads and more helps you avoid common design challenges. Lean more at www.ti.com/wilink and www.ti.com/simplelinkwifi
Software support
Bundle options with other TI microcontrollers (MCUs) or microprocessors.
Strong partner network for customized solutions
Start learning more about TI's Wi-Fi solutions today! www.ti.com/wilink and www.ti.com/simplelinkwifi.