Part Number:
TLV8544
Hi,
I tried the circuit depicted on below image with TLV8544;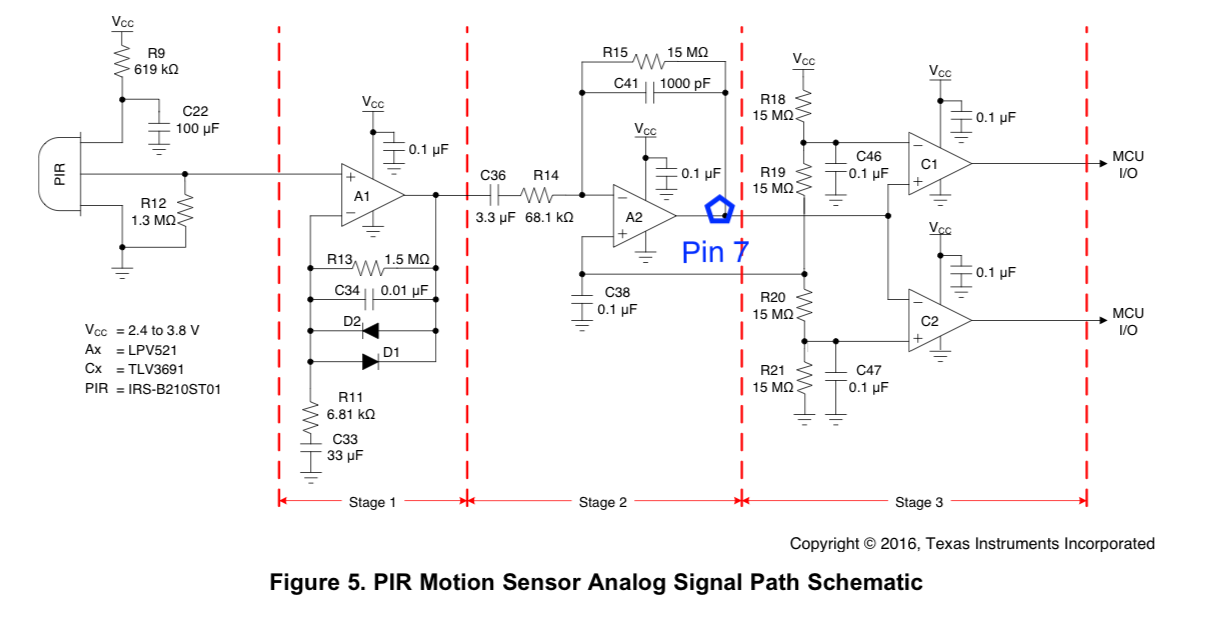 I can capture the motion very well but there are some issues. In the idle state (no motion) there is a 0-2.3V 50Hz square-like wave noise in the whole circuit. I tried different PIR sensors (Murata IRS-B210ST01, Xlitas LHI 968 and non-branded Chinese sensors) but the result is same. I used RC low pass filter with 1.5 MO and 100nF the eliminate noise. Low pass filter is located after Pin 7. I worked but circuit is not stable. I still have no idea why there is noise.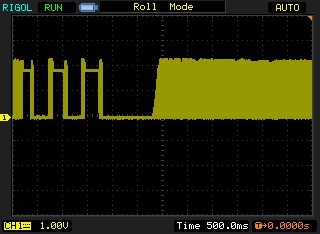 In this image you can see the 50Hz noise after motion detection on pin 7.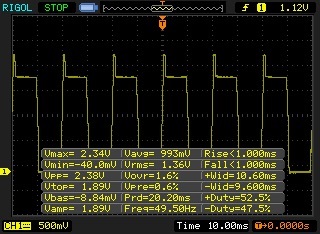 Closer look to noise signal on pin 7.
On the other hand, I can not be sure, is this circuit stable (with low pass filter) . After motion detection, I still capture logical one from outputs for some reason and there is no pattern. It stabilizes after sometimes but there is no certain time for stabilization. When I connect any of pins to oscilloscope circuit works like a charm (oscilloscope and circuit grounds are seperate) so I can not see where is the problem. How can I develop a PIR circuit that I can totally trust?