Part Number:
TAS5614
Hi TI,
We have requirement for bypass TASS5534 control. Please see below
During wired mode, we want to apply bq settings of upper TAS instead of lower one.
So we need to bypass the biqaud settings for lower TAS5534.
How to enable bypass mode for TAS5534? or Can we just reset TAS5534 to go to default value?
Does default value equal bypass mode? If not, is there bypass mode control sequence?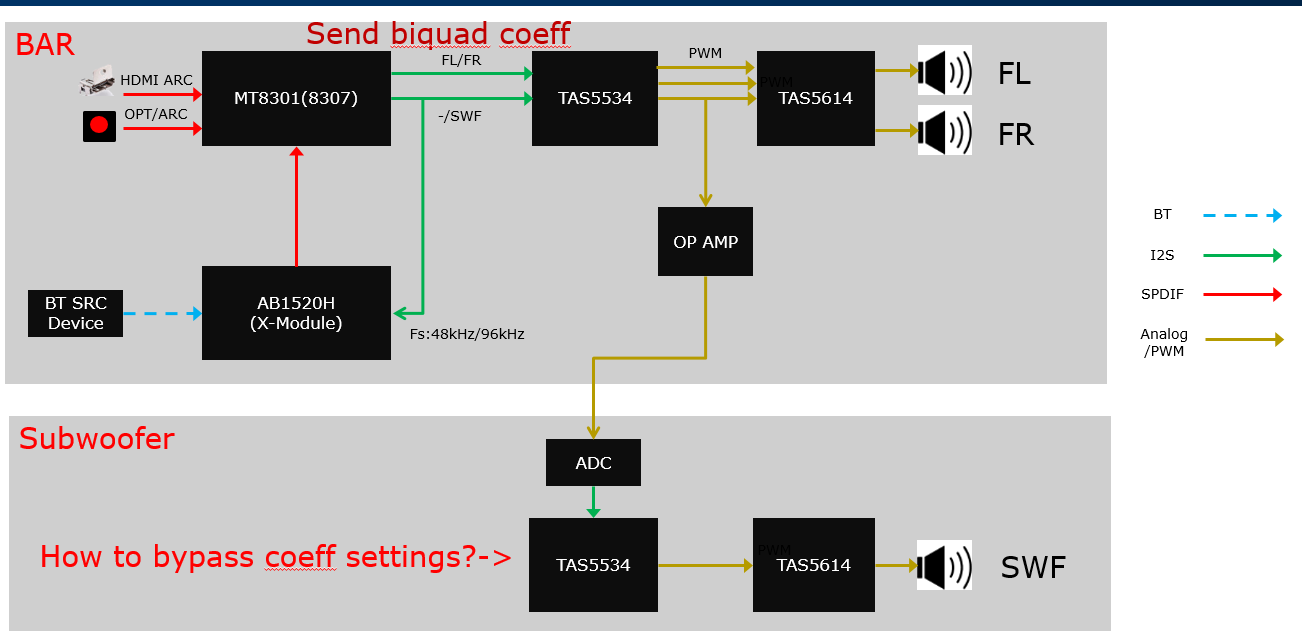 Thanks.
Vick