Other Parts Discussed in Thread:
TAS5760M
,
TPA3220
My intention is to make an 3-phase power calibrator !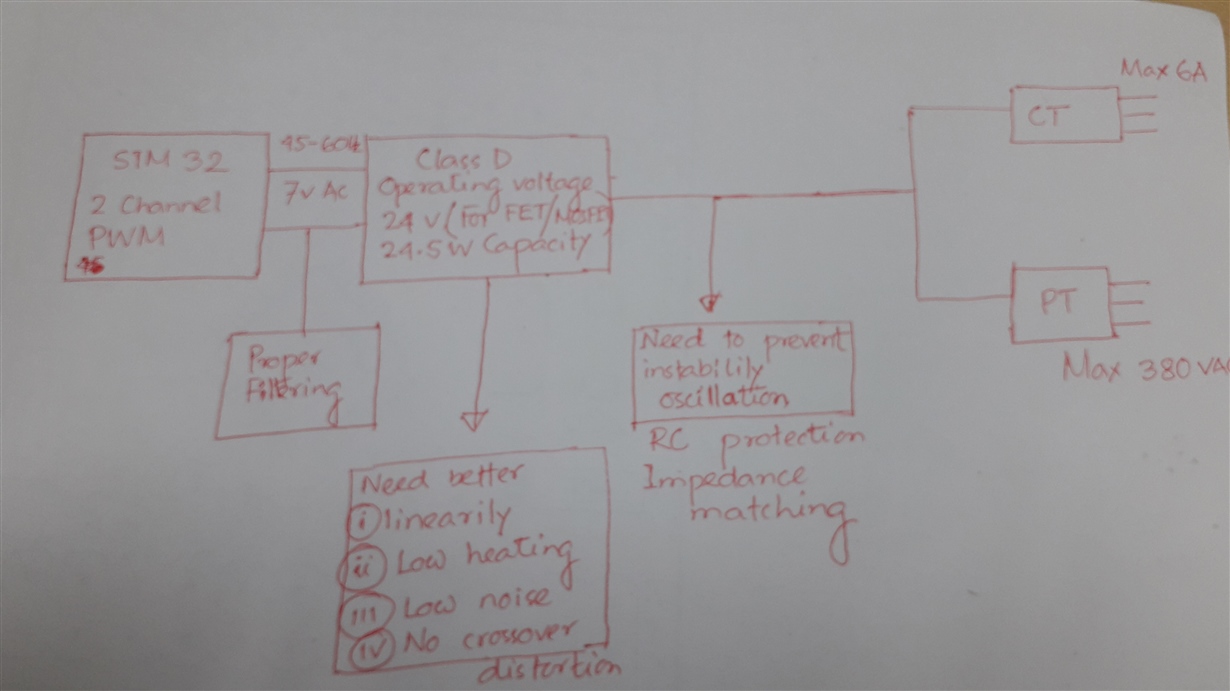 Similar to this link, https://us.flukecal.com/products/ele...wer-calibrator
My current AMP design might be class AB type.

I am not worried to much about PWM generation ruther I am thinking how can I move class AB to Class D amplification.

A lot of the design effort relates to maintaining linearity and avoiding crossover distortion.


2 amplifiers( current, voltage) output will feed to CT and PT! Lets consider load will be connected in their output!



REQUIRMENTS :

1. The amp input should be plus and minus 7volt AC, 45-65Hz( 1 Hz has been converted to 1024)
2. Amp operating voltage should be more or less 24v.

3. 2 channel signal (not sure PWM) should be use , one for current, one for voltage.

4.Can run current transformer(input 16.5 V/1.5 A) and potential Transformer (input15v/2A). PT output may be 15VAC.
5. If possible both voltage and current amplification is required in one IC.
6. Both positive and negative half signal should be amplify. ( take a look bellow

For CT, current transformer primary winding has 80turns, 16.5 V/1.5 A, secondary has 20Turns, 4.125v/6A output!
For PT, Potential transformer, Primary has 80turns, 15v/2A rating input, secondary has centertap!
At secondary 960turns, 360v/0.332 A and 960turns 180v/0.166A output.

I am using TIP147, TIP142, C1815, A1015. They are properly biasd like cascaded 3 stage, may be AB class network. More symmetric way, like one pairs AB class output is connected to others pair. Last pairs base is connected to first pairs base! At last a voltage divider of 5 ohm has been made between 2nd and 3rd outputs!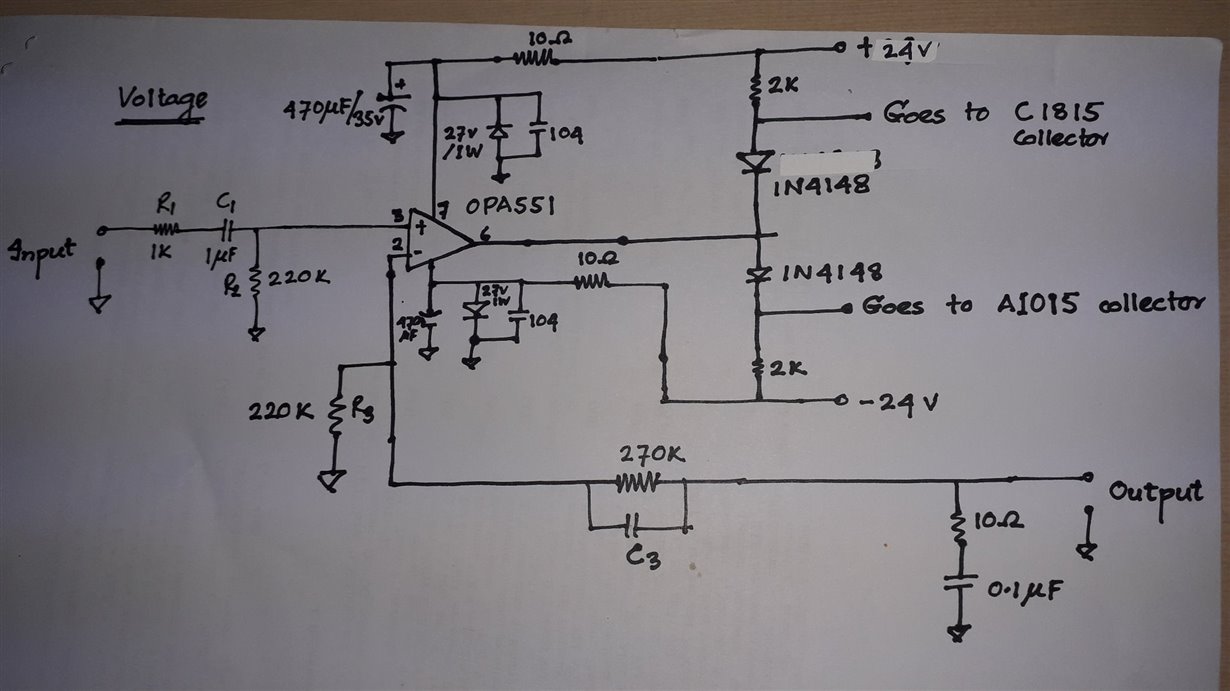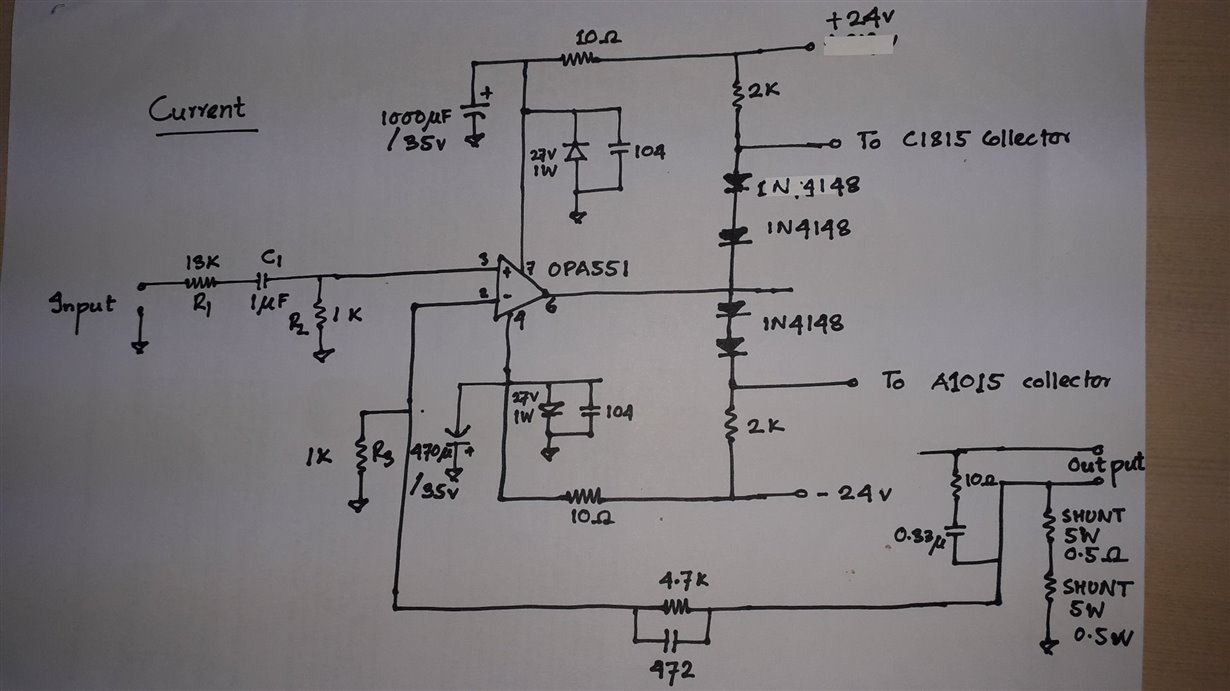 Hope you wll find a solution soon.