Other Parts Discussed in Thread:
ADS8688
Hi,
We are working with ADS8688 and facing a problem with floating inputs.
Problem:
When no inputs/connections is given to the ADC channels(Floating) a potential of around 2.3V is appearing at +ve pin of ADC channel. This voltage is getting added to the final reading , not necessary as a constant. How do we keep the channels at 0 V in case of disconnected terminals. Below is the circuit diagram. Any inputs are appreciated.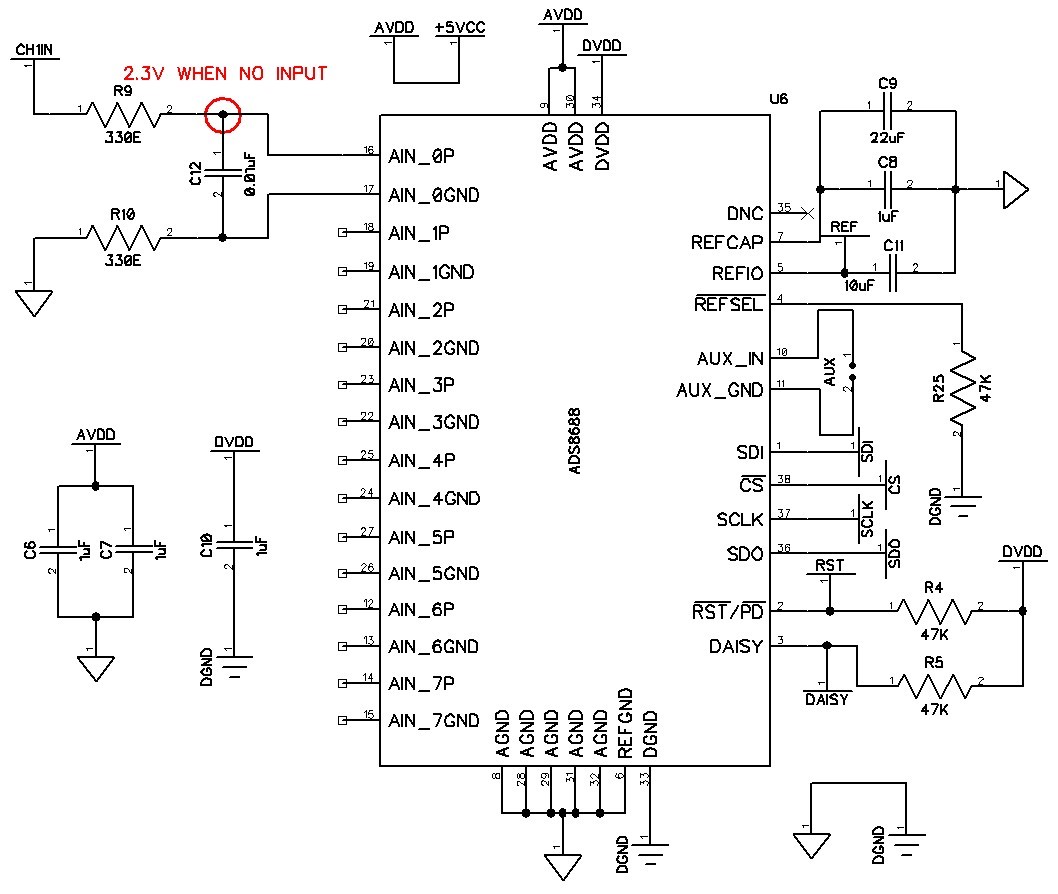 Regards,
Varaprasad.