Part Number:
ADC12J1600
Other Parts Discussed in Thread:
ADC12J4000
,
LMK04828
,
TSW14J10EVM
Howdy,
I am using the ADC12J1600 to digitize a chirp signal. I have configured the ADC and connected it to TSW14J10 (through FMC connector) and to KC705 Xilinx FPGA. When I launch the HSDC pro, it reads the TSW correctly. However, in the dropdown for ADC, I don't see an option for ADC12J1600.
Q1. How do I add that? I tried exporting settings from ADC12J1600EVM GUI and copy it there. But it is a register file and not .ini file and hence does not work.
When I try to download firmware from HSDC to FPGA, I select TSW14J10_KC705.svf but it puts out a dialog box and does not configure the FPGA.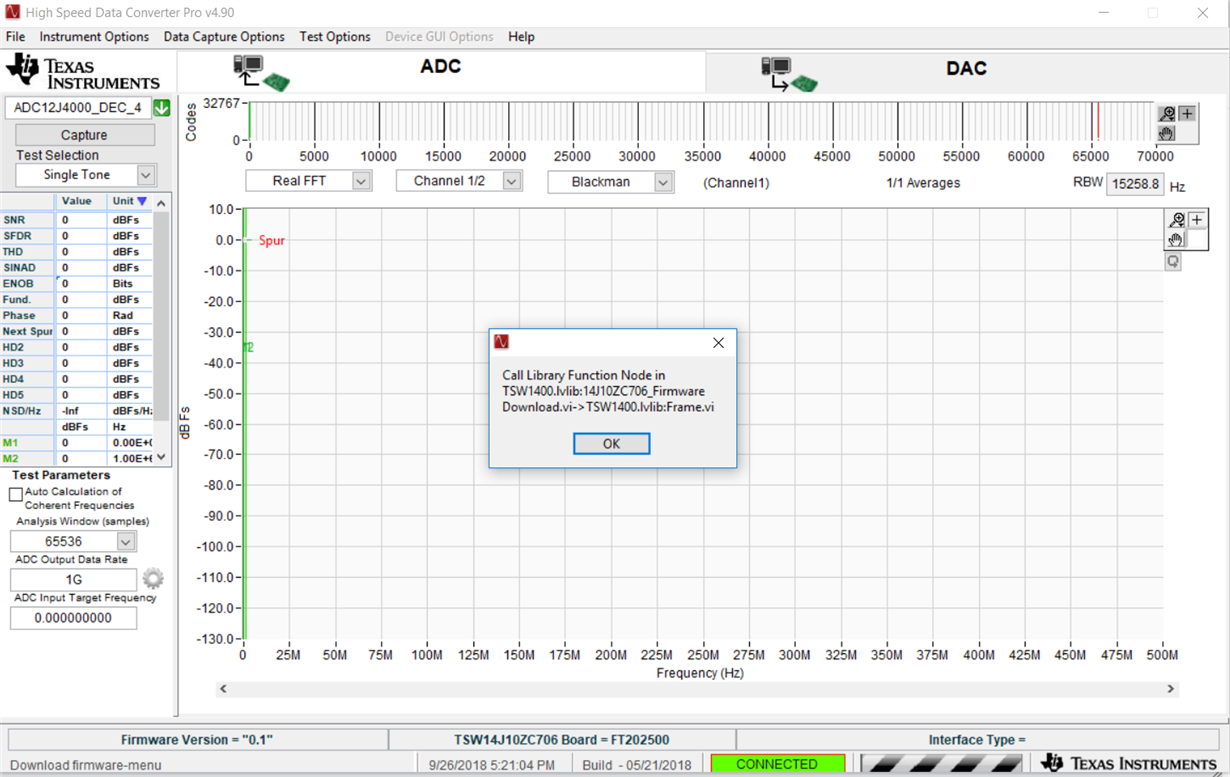 Could you please guide me to proceed?