Part Number:
DRV8836
Hi all
My customer has below question, to summarize:
What parameters might affect the RDSon value ?
Please comment and clarify.
Best regards
Ueli
-------------------------------------
As you may know, we are using the H-Bridge IC DRV8836 in our application.
We have performed several measurements and it might appear that the Rdson parameter depends on the drain current as shown in the table hereunder:
Parameters:
I phase à measured
U drop à measured (sum of voltage drops between IC supply and phase+ and between IC ground and phase-)
Rdson à computed (U drop / I phase)
In the datasheet, the Rdson parameter is given depending on the IC supply:
And depending on the temperature: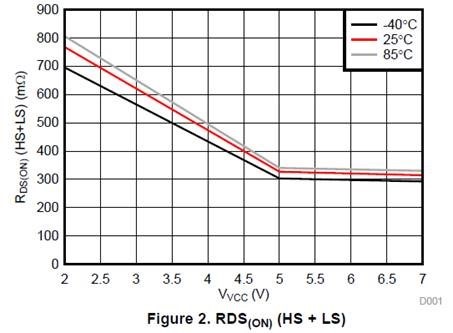 Could you please tell us if some other parameters (such as the drain current) might affect the Rdson value?