Part Number:
CD4066B
Other Parts Discussed in Thread:
AMC1100
, ,
TMUX1511
,
CD4016B
Hi,
I am using CD4066B analog mux IC in series with AMC1100 as shown in the attached picture.
My requirement is to switch a resistor that can control the current in the internal loop. And control signal generated for the switching is giving by MCU. ( as marked in attached figure)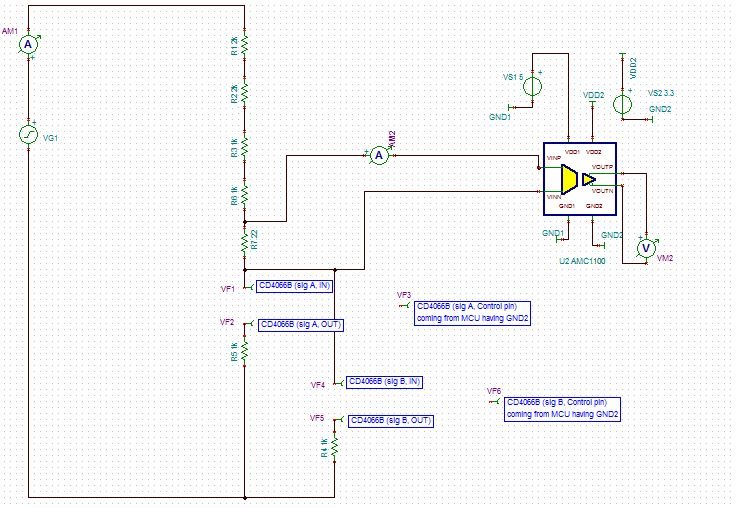 CD4066B has VCC of 5V, GND2 and MCU is having VCC of 3.3V with GND2.
Kindly review the design as I am not able to get the intended output.
Also I am not able to find TINA spice model for CD4066B. Please share that also in order to simulate.
If any other solution is there to meet this requirement please let me know.
Hoping an urgent reply from your side.
Thanks and Regards