Part Number:
CC8531
Other Parts Discussed in Thread:
TLV320AIC3204
, ,
CC2590
,
TLV320AIC3101
Hey,
My project uses an TLV320AIC3204 audio codec chip connected to the CC8531. One board acts as a stereo USB sound card (in and out so 4channels) and another board uses the codec chip
After my battles to make the boards pair with each other I've stumbled onto another issue.
After a lot of probing around trying to figure out why I couldn't get audio working even tho the remote hid volume control worked, I saw that even tho I was getting all the clock signals (BCLK, WCLK and MCLK) the A0,A1,A2 lines were all low
I compared the config files that I had with ones I found on the internet, and it appears that everything is correct I'm still attaching them if anyone wants to double-check
Now the schematic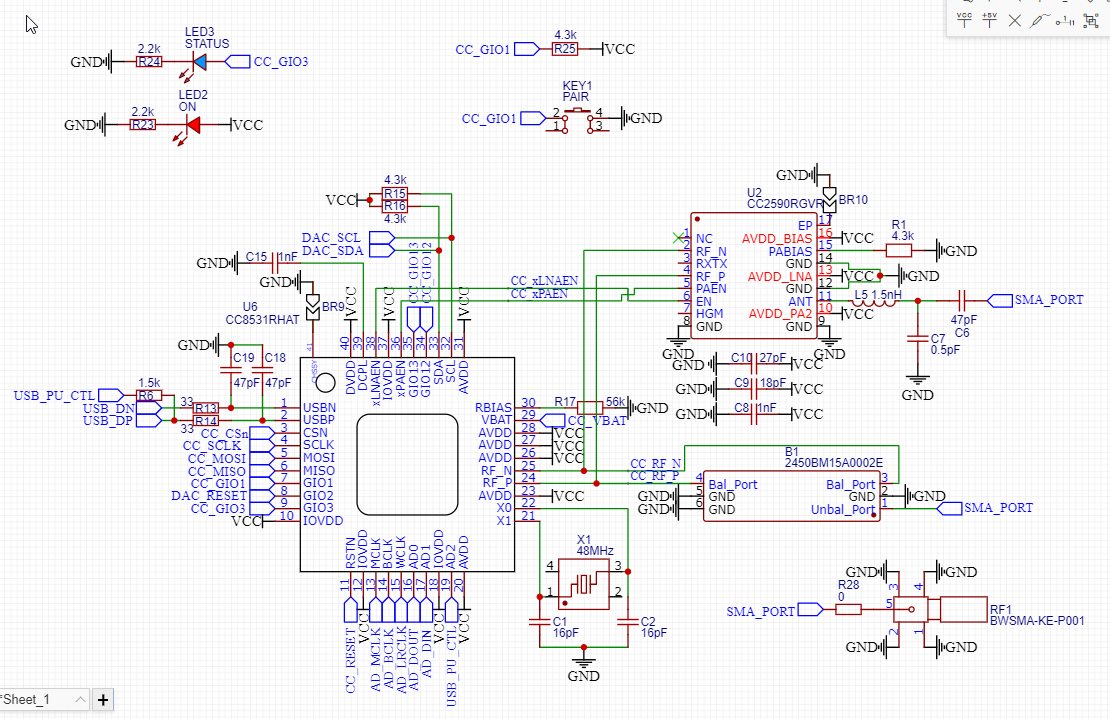 In the schematic there is a few bridges, BR9 is bridged and the others are not. Also, a CC2590 is soldered instead of the matching balun but as I said this part works fine
I'll appreciate any help, I can't be that far from the end of a working prototype.
PS: I've seen that the TLV320AIC3101 and was wondering what were the main differences with the one I'm currently using and what would be the best option